Pocket Watch Database
Brooklyn Watch Case Co. Windsor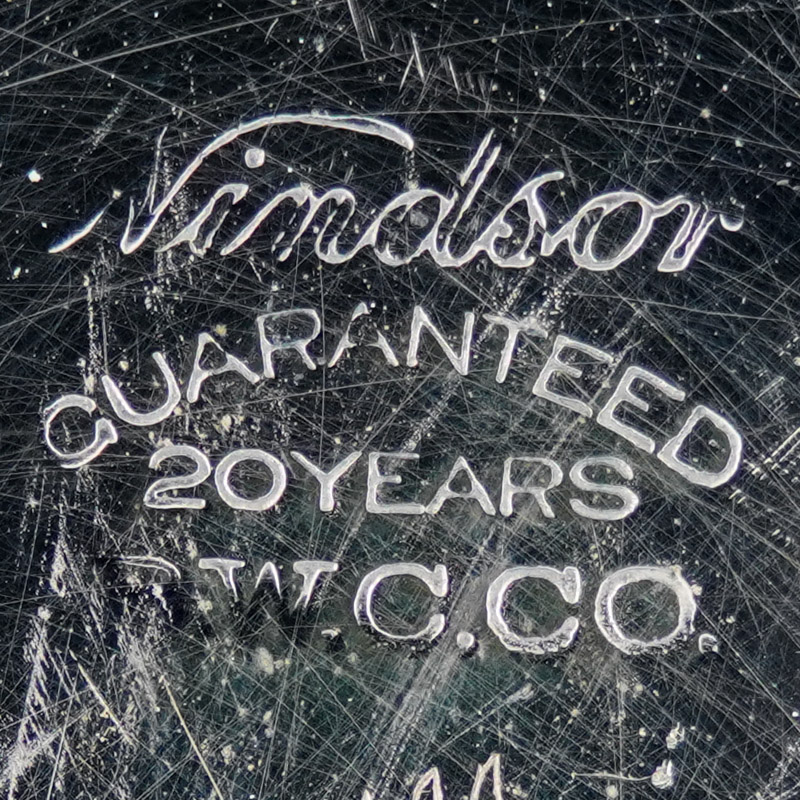 Note: Case manufacturers modified markings over time. As a result, the image above is simply a representation of one particular marking used by the company. Your case marking may differ based on the production era and other parameters.
Windsor
The "Windsor" name was likely inspired by Winsor, Connecticut, the hometown of Lewis A. Parsons. Parsons served as president of the company from 1888-1893.
Find Windsor Cases For Sale on eBay
See What Other Windsor Cases Have Sold For on eBay
Note: All images are protected by copyright belonging to the uploader. Use without permission is prohibited.
Information provided by users may contain inaccuracies. Dials, cases, and hands displayed may not be original to the watch.