Pocket Watch Database
Fortenbach Bros.
Carlstadt, New Jersey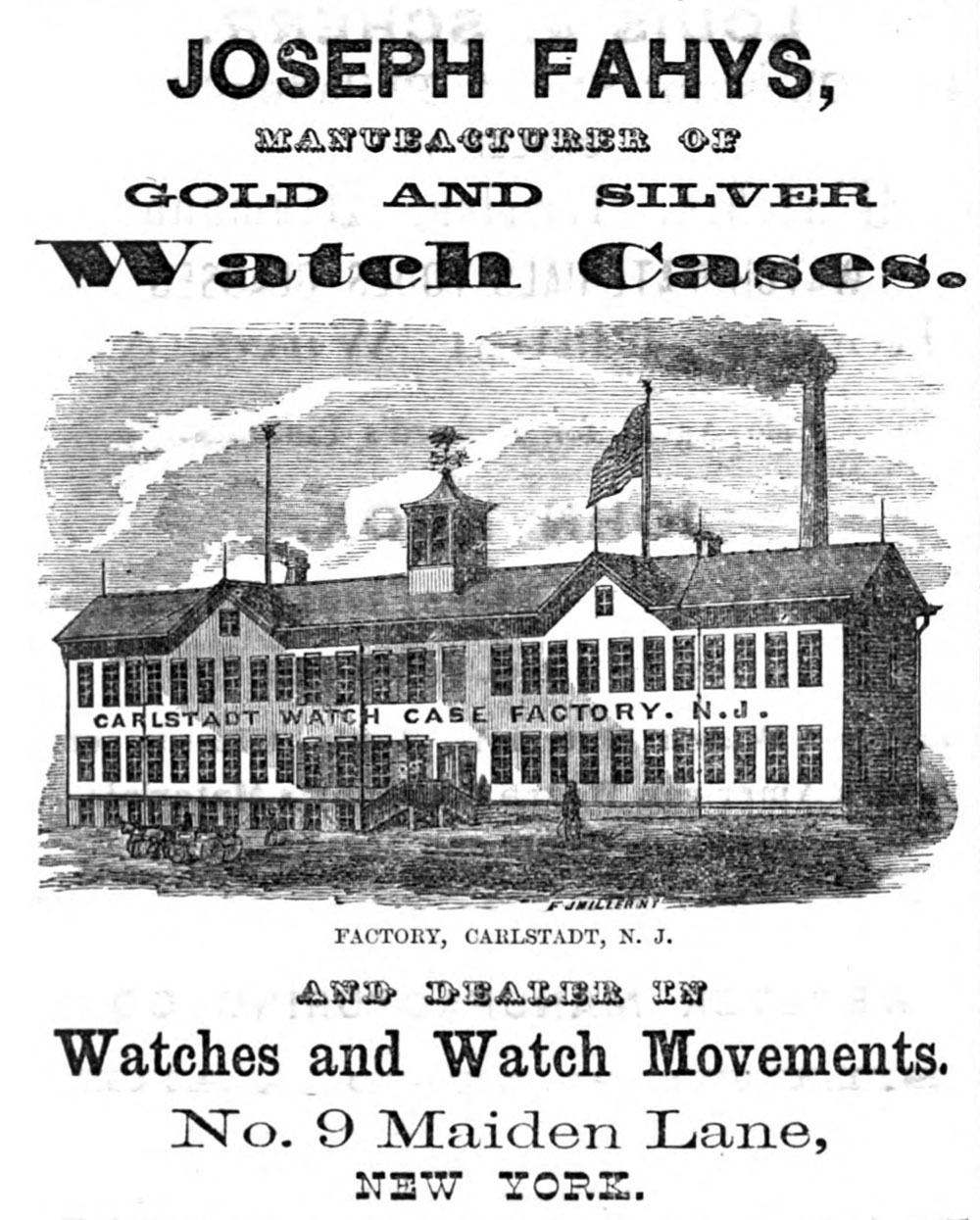 Location: Carlstadt, New Jersey
Years of Operation: 1861-1878
One of the largest manufacturers of silver cases in America. Joseph Fahys used the Fortenbach factory to scale his case making business before relocating to Sag Harbor, New York.
Case Grades
Note: This chart is not intended to be a comprehensive list of grades. Some grades changed traits over time and other grades may not be listed. This chart will be improved as additional information is studied.
| Image | Name | Case Material | Gold Content | Gurantee | Source Catalogs | Trademarked |
| --- | --- | --- | --- | --- | --- | --- |
| | Warranted Coin Silver | Coin Silver | | | | |