Reference Library
Introduction
Deeper Topics
Utilities
Collecting & Research
How to Lookup a Watch
Understanding how to research your pocket watch is critical to receiving accurate information. If you are new to the Pocket Watch Database, please take a few moments to read this guide to ensure your visit is beneficial.
If you read nothing else, please follow these three tips: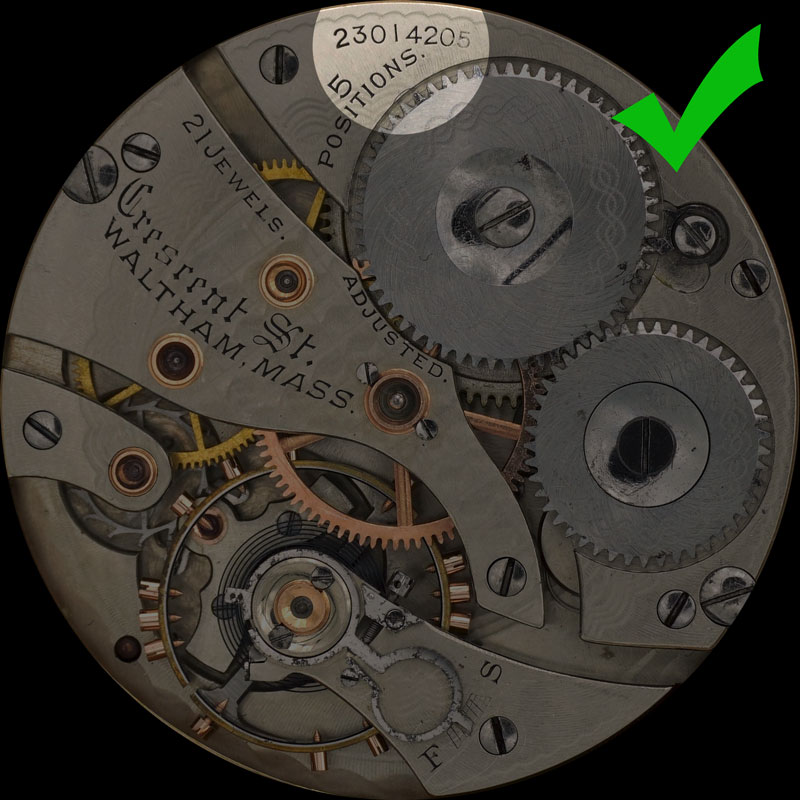 Tip 1:
Always enter the serial number marked on the movement (the "mechanism").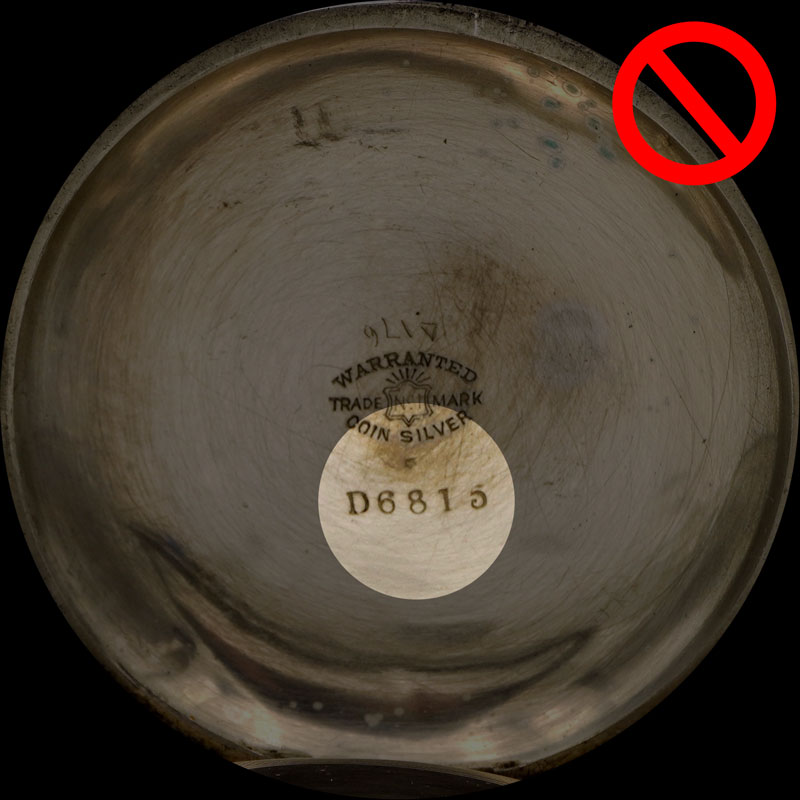 Tip 2:
Never enter the serial number from the case or anywhere else.


Tip 3:
Always select the correct movement manufacturer from the dropdown.
If your lookup result does not match your watch movement, please double-check the items above first.
---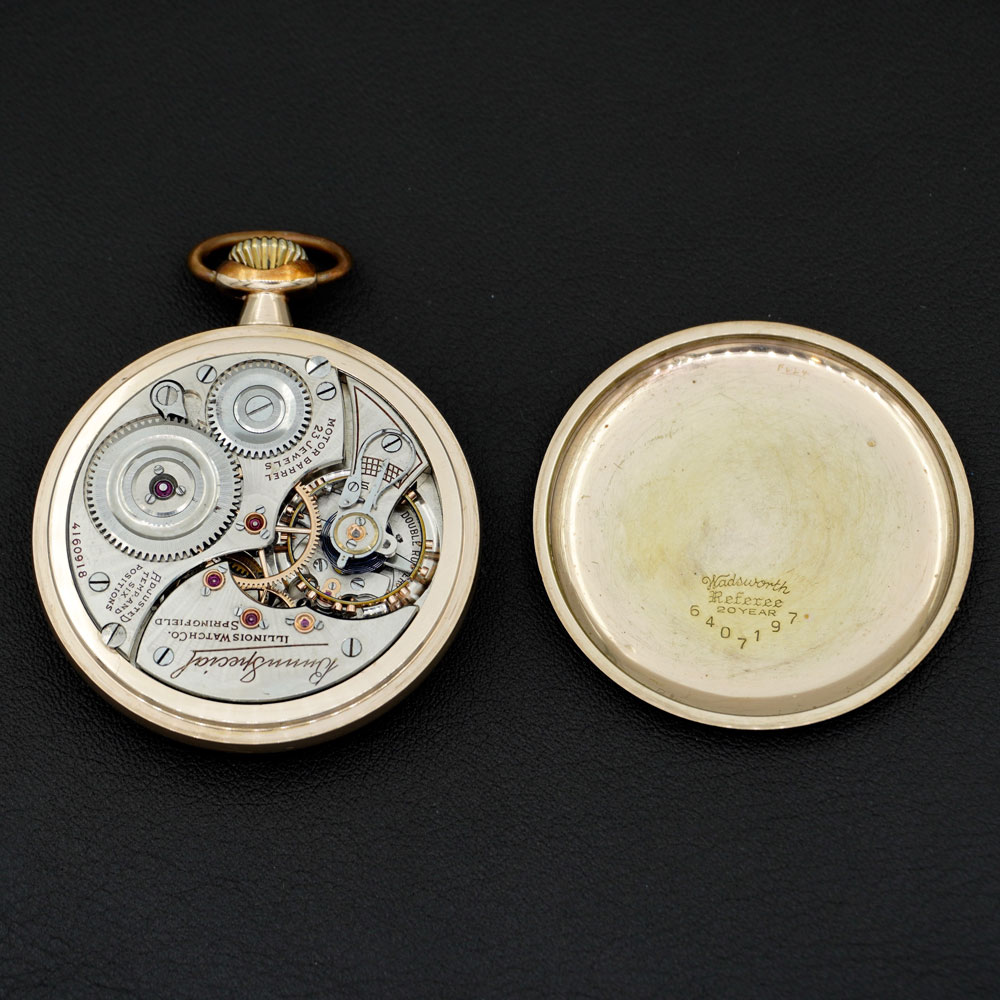 ---
Step 2: Determine the Manufacturer
Study the dial and the movement to determine the manufacturer of the movement. With rare exception, the case manufacturer will not be the same as the movement manufacturer.
If your dial and/or movement is signed with a jeweler name and location, it is likely a private label manufactured by one of the major watch companies. The manufacturers of these movements can be identified by comparing the plate cuts to model diagrams.
The most common American manufacturers and locations are listed below for reference:
| Company | Location |
| --- | --- |
| Elgin National Watch Co. | Elgin, Ill. |
| American Waltham Watch Co. | Waltham, Mass. |
| Illinois Watch Co. | Springfield, Ill. |
| Hamilton Watch Co. | Lancaster, Penn. |
| Hampden Watch Co. | Canton, Ohio and Springfield, Mass. |
| Columbus Watch Co. | Columbus, Ohio |
| Rockford Watch Co. | Rockford, Ill. |
| South Bend Watch Co. | South Bend, Ind. |
| Seth Thomas Watch Co. | Thomaston, Conn. |
View a Full List of Manufacturers
---
Step 3: Find the Serial Number
Find the serial number stamped on the watch movement. Some movement are also marked with the grade numbers, adjustments, and other information. Only use the serial number from the movement to conduct information lookups.
---
Step 4: Lookup the Watch Movement
Using the manufacturer and serial number from the movement, input the values into the search fields within the Pocket Watch Database.
Conduct a Serial Number Search
---
Step 5: Learn About the Watch
On the result page, learn about the watch specifications including size, model, jeweling, setting type, finish, and estimated production year.
View an Example Result Page
---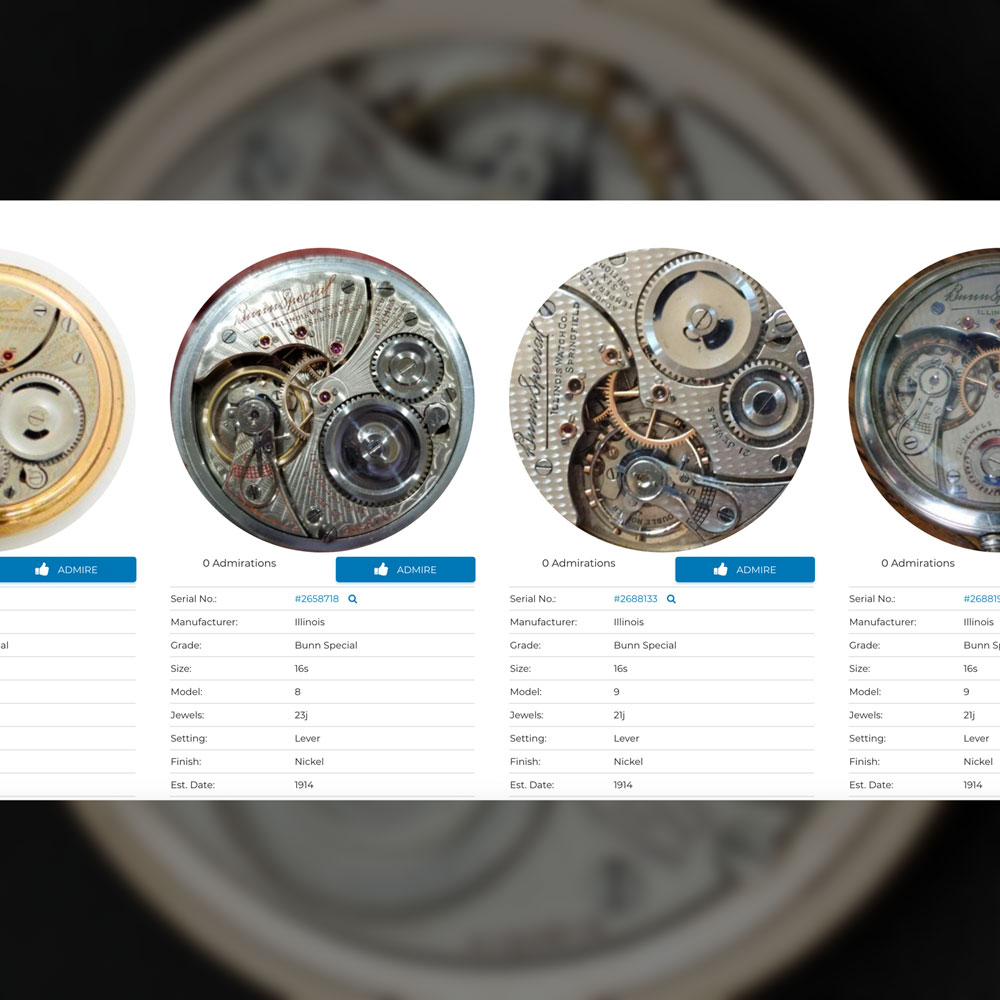 Step 6: Start Your Online Collection
Consider joining the largest community of American pocket watch enthusiasts for free and upload images of your watch. Catalog information about your watch, add service records, and help support ongoing research efforts.
Create a Free Account
---