Pocket Watch Database
Watch Case Identifier
Research and identify your case by entering the case markings below.
Tip: Enter the inside case markings, including the serial number and note any symbols, objects, or emblems (see example below). Do not enter hand-inscribed markings ("watchmaker" codes) or external designs.
Note: Only American-made cases are available for search at this time.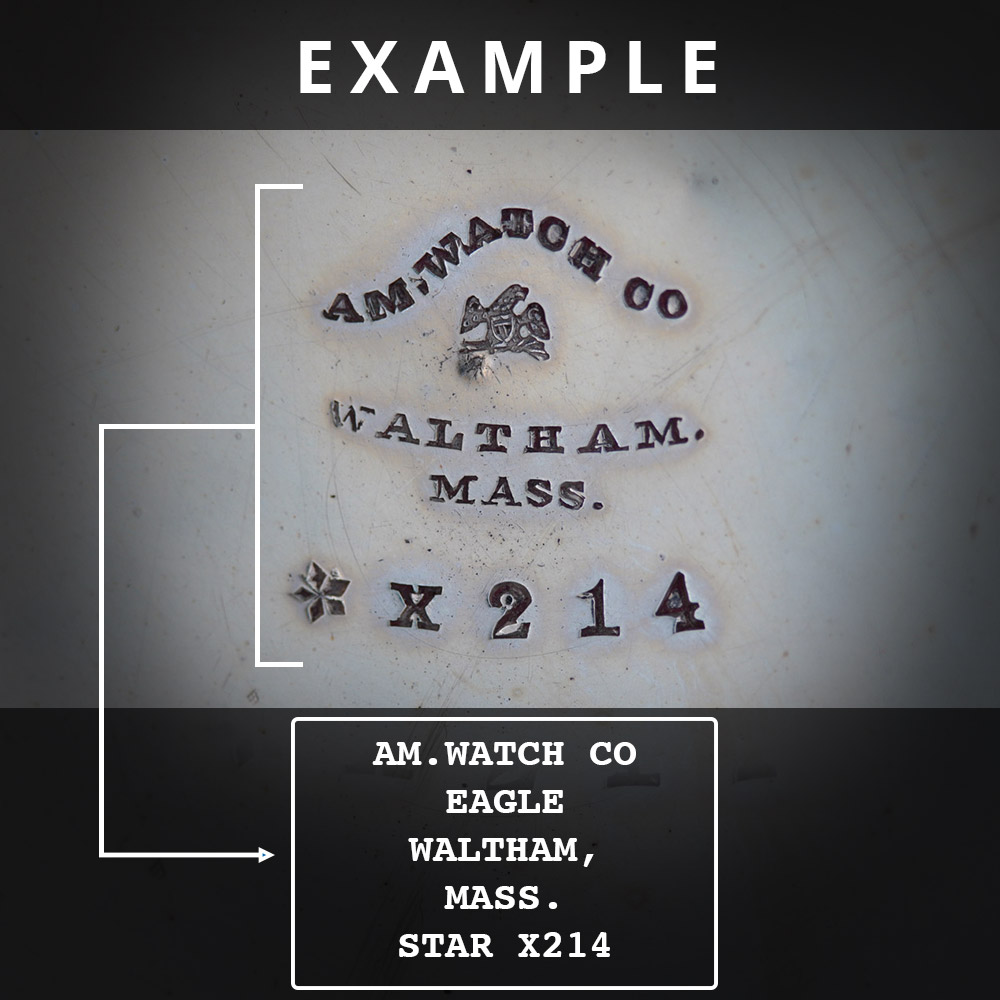 ---