Information Provided by PocketWatchDatabase.com: https://pocketwatchdatabase.com/search/result/hampden/2362596
Due to the lack of existing factory records, our Hampden database has been reconstructed using observations of known watches.
As a result, the information may contain inaccuracies. Please let us know if you have details that can improve the database.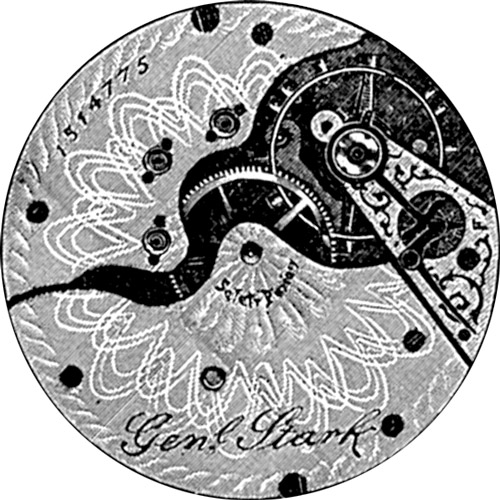 Grade: Gen'l Stark
Manufacturer:
Hampden
Manufacturer Location:
Canton, Ohio
Movement Serial Number:
2362596
Grade:
Gen'l Stark
Model:
4
Estimated Production Year:
1907
Size:
12s
Jewels:
15j
Jewel Setting:
Screw-Set
Movement Configuration:
Openface
Movement Finish:
Nickel
Finish Pattern:
Geometric Radial
Movement Setting:
Pendant
Plate:
Bridge Plate
Regulator:
Hampden Star
Adjusted:
No
Railroad Grade:
No
Dial Feet Locations:
17.0, 37.7, 58.1
Movement Markings:
Gen'l. Stark
Safety Pinion

Thanks for your help!


We have received your verification.
Data Confidence Rating:
Verifications & Observations
September 28, 2019:

Serial Number

2362609

was reported as accurate

April 26, 2019:

Serial Number

2362609

was reported as accurate

March 27, 2019:

Serial Number

2362815

was reported as accurate

January 22, 2019:

Serial Number

2362909

was reported as inaccurate

Note: Appears the S/N I have, 2362909, is 12-size, not
16 size.

Curator Response: Verified as 12s, Model 4, Openface, Gen'l. Stark. [eBay #392221967143]

Changes since this report was submitted:

Size changed from 16 to 12


Jewels changed from 17j to 15j

30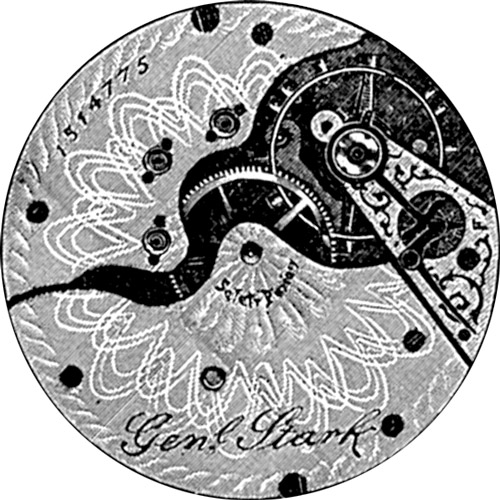 2362909


From This Run


Image Source/Credit: eBay Auction

2283968
uploaded by 2mnyboxers

1971422
uploaded by alexkedziekoins