Pocket Watch Database
Information Provided by PocketWatchDatabase.com: https://pocketwatchdatabase.com/search/result/hampden/2943005
Due to the lack of existing factory records, our Hampden database has been reconstructed using observations of known watches.
As a result, the information may contain inaccuracies. Please let us know if you have details that can improve the database.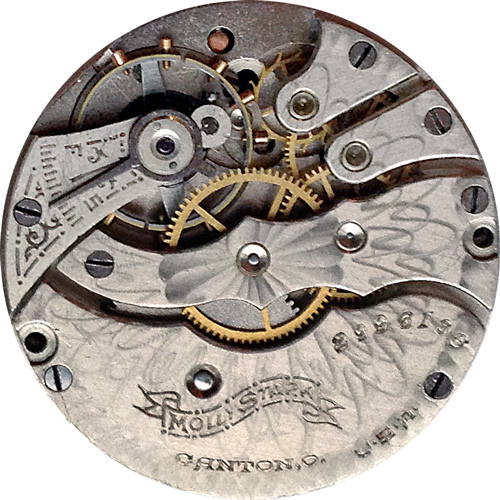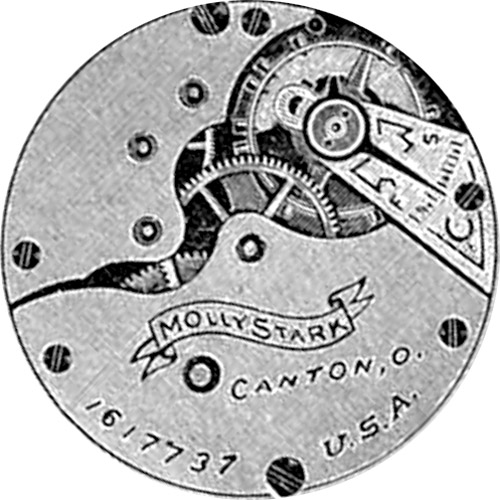 ---
Hampden Watch Co.
Grade: Molly Stark
Manufacturer:
Hampden
Manufacturer Location:
Canton, Ohio
Movement Serial Number:
2943005
Grade:
Molly Stark
Model:
4
Estimated Production Year:
1912
Size:
3/0s
Jewels:
7j
Movement Configuration:
Hunting
Movement Finish:
Nickel
Movement Setting:
Lever
Plate:
Bridge Plate
Regulator:
Plain
Adjusted:
No
Railroad Grade:
No
Dial Feet Locations:
13, 38.6, 54.4
Movement Markings:
Molly Stark
Canton, O.
U.S.A.
Help Us Help Others By Improving the Database:
Does this information describe your movement accurately?
Data Verification Reports
bubba70

542

· April 1, 2019
Serial Number 2943143 was reported as accurate.
okiejohn

269

· January 9, 2019
Serial Number 2943005 was reported as inaccurate.
Note: This is a "Molly Stark" grade, as indicated on the
movement. I measured the movement as 26.5 mm
across, so it might be a 3/0 or 6/0 size. I'm
guessing it's a 7 jewel? See images, I showed a
close-up of the SN on the "case" photo.
Curator Response: Thanks for the report and images. The database has been updated accordingly.
Changes since this report was submitted:
Grade changed from Unknown to Molly Stark

Size changed from Unknown to 3/0

Plate changed from Unknown to Bridge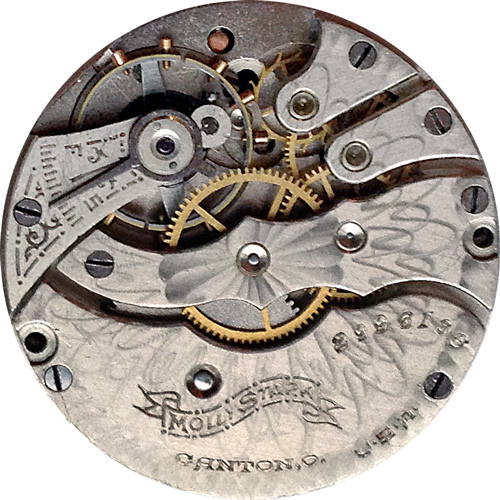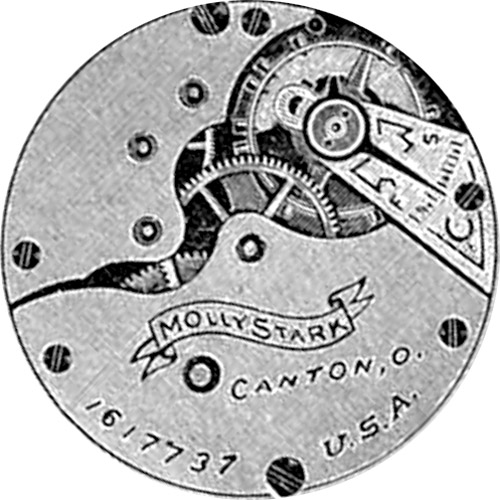 ---