Pocket Watch Database
Information Provided by PocketWatchDatabase.com:
https://pocketwatchdatabase.com/search/result/hampden/496156

Access Date: November 26, 2022
Due to the lack of existing factory records, our Hampden Watch Co. database has been reconstructed using observations of known watches.
As a result, the information may contain inaccuracies. Please let us know if you have details that can improve the database.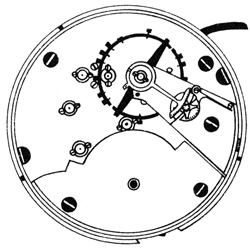 ---
Hampden Watch Co.
Grade: No. 54
Manufacturer:
Hampden
Manufacturer Location:
Canton, Ohio
Movement Serial Number:
496156
Grade:
No. 54
Model:
3
Estimated Production Year:
1887
Size:
18s
Jewels:
11j
Jewel Setting:
Friction
Movement Configuration:
Openface
Movement Finish:
Gilt
Movement Setting:
Lever
Plate:
Full Plate
Regulator:
Plain
Adjusted:
No
Railroad Grade:
No
Dial Feet Locations:
21.7, 37, 59
Movement Markings:
Hampden Watch Co.
Springfield, Mass.
Patent Pinion
Case:
Various
Registry Population:
3 (0.60%)
Database Version:
v49.391
Population Registry for This Run
Image
Serial Number
Run Position
Primary Identification Method
Discovery Date
1
496156
#156
Collection
January 25, 2019
2
496173
#173
Marketplace
June 30, 2021
3
496301
#301
Collection
November 14, 2022
Standard Deviation of Known Examples: 79.27 (Expected: 144.48, Δ65.22/13.04%)
Help Us Help Others By Improving the Database:
Does this information describe your movement accurately?
Data Verification Reports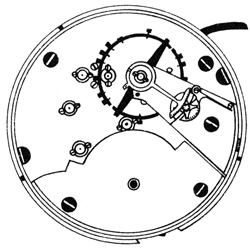 ---