Pocket Watch Database
Information Provided by PocketWatchDatabase.com: https://pocketwatchdatabase.com/search/result/illinois/277827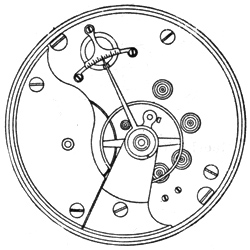 ---
Illinois Watch Co.
Grade: 101
Manufacturer:
Illinois
Manufacturer Location:
Springfield, Illinois
Movement Serial Number:
277827
Grade:
101
Model:
2
Estimated Production Year:
1886
Run Quantity:
300
Total Production:
38,400
Size:
18s
Jewels:
11j
Movement Configuration:
Hunting
Movement Finish:
Nickel
Movement Setting:
Lever
Plate:
Full Plate
Barrel:
Going
Train:
Quick
Adjusted:
Yes
Adjusted to Temperature:
Yes
Railroad Grade:
No
Dial Feet Locations:
16.5, 36.5, 53.0
Case Screw Locations:
23.5, 51.5

Research Note: Factory Records Indicate Private Labels in Run.
Help Us Help Others By Improving the Database:
Does this information describe your movement accurately?
Data Verification Reports
277701
Verification Serial Map
278000
Anonymous · September 24, 2020
Serial Number 277901 was reported as inaccurate.
Note: The movement says Golden Gate Springfield, Ill.
Curator Response: Thanks for the report. The database has been updated accordingly.
Anonymous · July 12, 2015
Serial Number 277848 was reported as accurate.
Changes since this report was submitted:
Grade changed from 101-s to 101

Movement Finish changed from Gilt or Nickel to Nickel

ticker32

70

· April 11, 2015
Serial Number 277848 was reported as inaccurate.
Note: Quick train (18,000 BPH) Transitional, Private
lable for F. Wiedemann & Son Cincinnati.






Changes since this report was submitted:
Grade changed from 101-s to 101

Movement Finish changed from Gilt or Nickel to Nickel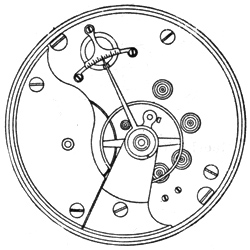 ---