Provided by PocketWatchDatabase.com
https://pocketwatchdatabase.com/search/result/seth-thomas/65528
Due to the lack of existing factory records, our Seth Thomas database has been reconstructed using observations of known watches.
As a result, the information may contain inaccuracies. Please let us know if you have details that can improve the database.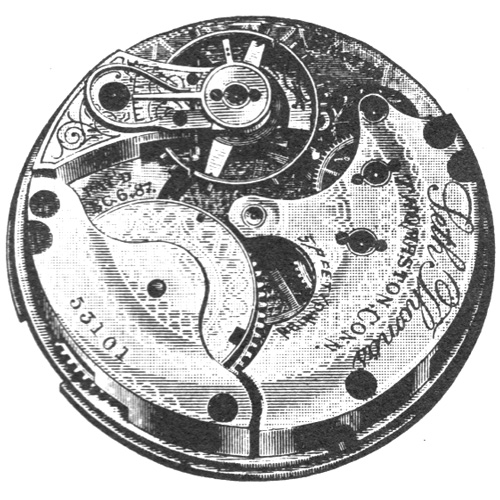 Grade: 202
Manufacturer:
Seth Thomas
Manufacturer Location:
Thomaston, Connecticut
Movement Serial Number:
65528
Grade:
202
Model:
2
Size:
18s
Jewels:
15j
Jewel Setting:
Screw-Set
Movement Configuration:
Hunting
Movement Finish:
Nickel
Movement Setting:
Lever
Plate:
3/4 Plate
Regulator:
Micrometer
Hairspring:
Flat
Standard Dial Type:
Single-Sunk
Adjusted:
Yes
Movement Markings:
Seth Thomas
Thomaston, Conn.
Safety Pinion
Adjusted


Thanks for your help!


We have received your verification.
Data Confidence Rating:
Verifications & Observations
March 24, 2019:

Serial Number

65594

was reported as accurate

January 14, 2019:

Serial Number

65594

was reported as accurate

December 6, 2015:

Serial Number

65667

was reported as inaccurate

No further details were submitted with the report.

Changes since this report was submitted:

Grade changed from Unknown to 202


Movement Finish changed from Gilt or Nickel to Nickel

132