Pocket Watch Database
Information Provided by PocketWatchDatabase.com:
https://pocketwatchdatabase.com/search/result/u.s.-watch-co.-marion-n.-j/110825

Access Date: June 26, 2022
Due to the lack of existing factory records, our United States Watch Co. (Marion) database has been reconstructed using observations of known watches.
As a result, the information may contain inaccuracies. Please let us know if you have details that can improve the database.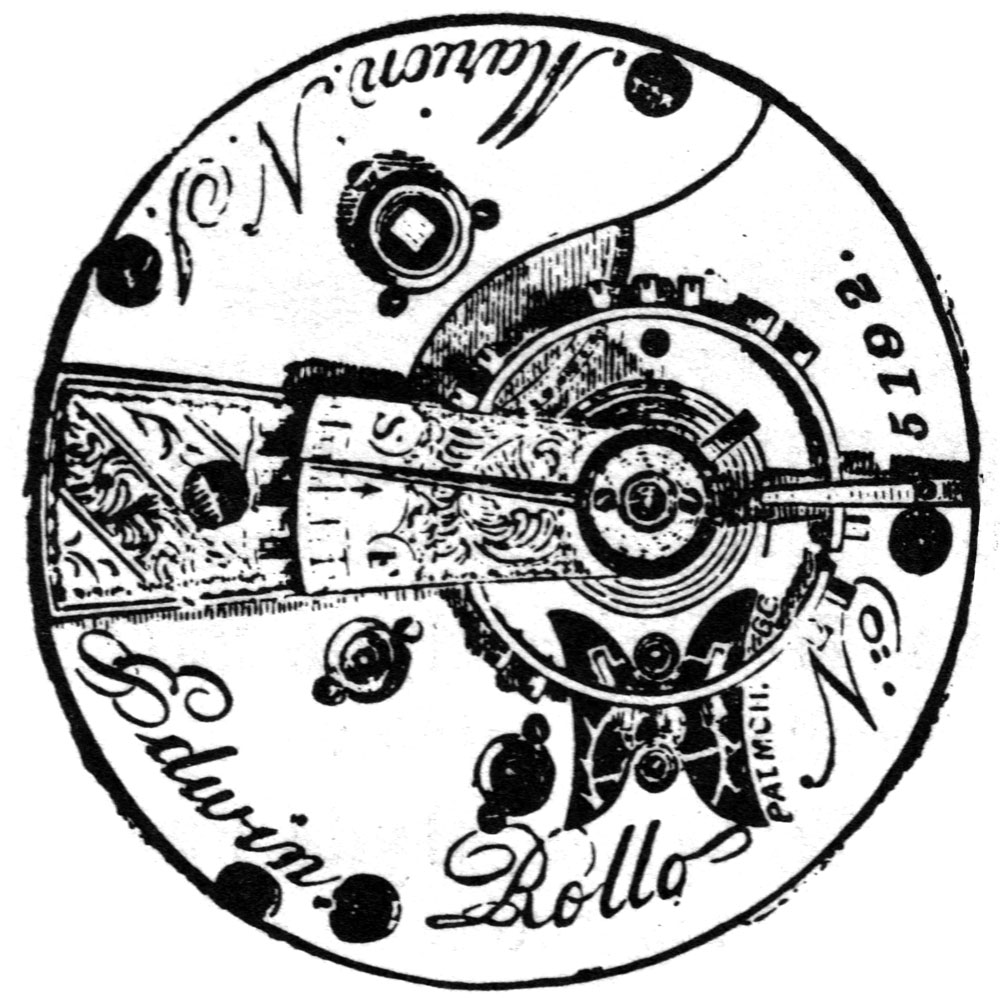 ---
United States Watch Co. (Marion)
Grade: Edwin Rollo
Private Label(s) in Run:
D.B. Judd - Chester, Mass. // N.J.R.R.&T. Co. // St. Paul Press // H.H. Reed - Brookly, N.Y.
What is a Private Label?
Manufacturer:
U.S. Watch Co. (Marion, NJ)
Manufacturer Location:
Marion, New Jersey
Movement Serial Number:
110825
Grade:
Edwin Rollo
Variation:
No. 43
Model:
1
Estimated Production Year:
1869
Run Quantity:
1,000
Total Production:
10,340
Size:
18s
Movement Configuration:
Hunting
Movement Finish:
Gilt
Movement Setting:
Mixed
Plate:
Full Plate
Balance Type:
Expansion
Regulator:
Plain
Escapement Type:
Straight-line
U.S. Patents:
D2281, D2055
Movement Markings:
Edwin Rollo
Marion, N.J.
Giles Patent
Database Version:
v48.129

Research Note: Mixed Setting Types In Run: BS/KS
Help Us Help Others By Improving the Database:
Does this information describe your movement accurately?
Data Verification Reports
rad291
Supporter

20

· October 31, 2020

Serial Number 110434 was reported as inaccurate.

Note: 110434 is open face configuration. All other
information looks correct. Movement setting is
specifically key set, on cannon pinion.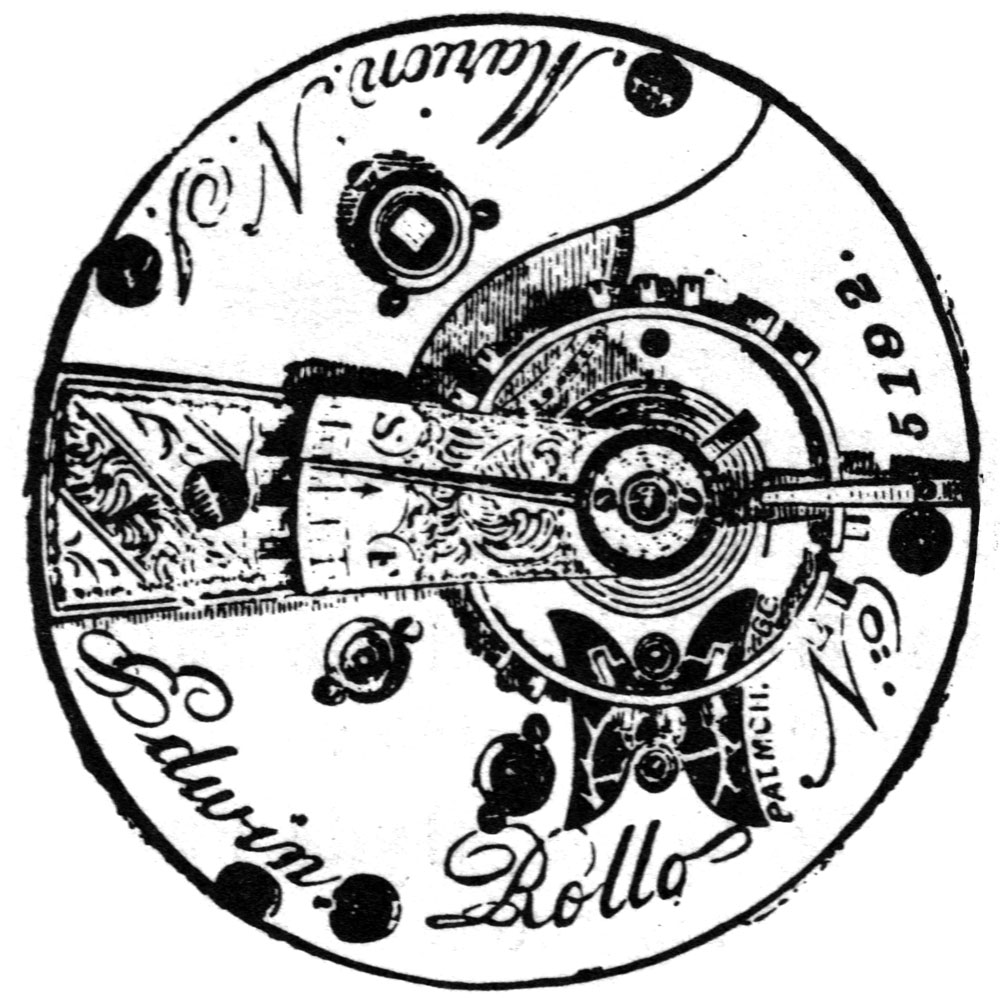 ---