Pocket Watch Database
Information Provided by PocketWatchDatabase.com:
https://pocketwatchdatabase.com/search/result/illinois/88044

Access Date: February 03, 2023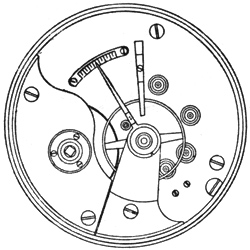 ---
Illinois Watch Co.
Grade: Hoyt
Manufacturer:
Illinois
Manufacturer Location:
Springfield, Illinois
Movement Serial Number:
88044
Grade:
Hoyt
Model:
1
Estimated Production Date:
October 1880
Run Quantity:
100
Grade/Model Total Production:
14,400
Size:
18s
Jewels:
9j
Jewel Setting:
Burnished Jewels
Movement Configuration:
Adaptable
Movement Finish:
Gilt
Movement Setting:
Key
Plate:
Full Plate
Barrel:
Going
Balance Type:
Expansion
Train:
Coarse
Regulator:
Plain
Hairspring:
Flat
Standard Dial Type:
Single-Sunk
Adjusted:
No
Railroad Grade:
No
Dial Feet Locations:
16.5, 36.5, 53.0
Case Screw Locations:
O-36.5, H-51.5
Movement Markings:
Hoyt
Springfield, Ill.
Patent Pinion

Case:
Various
Registry Population:
1 (1.00%)
Database Version:
v49.752
Production Metrics Tree: Grade Hoyt
Target Profile: 18S-M1-9J-HGK-U
Illinois Grade Hoyt (All Variations): 15,000 ETP
18S: 15,000 100.00%
18s, Grade Hoyt
18S-M1: 14,400 96.00%
18s, Grade Hoyt, Model 1
Other: 600
Other Models or Unclassified
18S-M1-9J: 14,400 96.00%
18s, Grade Hoyt, Model 1, 9 Jewels
18S-M1-9J-HGK: 14,400 96.00%
18s, Grade Hoyt, Model 1, 9 Jewels, Adaptable/Key/Gilt
18S-M1-9J-HGK-U: 14,400 96.00%
Population Registry for This Run
Image
Serial Number
Run Position
Primary Identification Method
Discovery Date
1

Image Credit: Dave895
88044
#44
Collection
July 17, 2022
Standard Deviation of Known Examples: 0.00 (Expected: 29.01, Δ29.01/29.01%)
Help Us Help Others By Improving the Database:
Does this information describe your movement accurately?
Verification Reports for this Run
The following reports have been graciously submitted by dedicated members in reference to this production run. These reports are useful to verify data and track inaccuracies that require further research. Please note that reports may contain inaccurate information or assumptions that must be dilligently considered with other available sources.
---
Dave895
Supporter

74

· September 29, 2022

Serial Number 88044 was reported as accurate.

Changes since this report was submitted:

Movement Finish changed from Gilt or Nickel to Gilt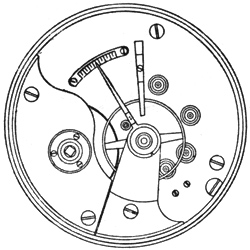 ---